The Mujeres de HACE Program (MdH) is a one-of-a-kind cohort-based leadership program that provides an individualized and culturally relevant curriculum. Since 2008, MDH has been empowering high-potential Latinas to succeed professionally and thrive personally. This has led program participants towards higher levels of career positions and personal growth.
PARTICIPANT PROFILE
Latina Leaders

High Potential Individual Contributors

0-5 years professional experience
PROGRAM BENEFITS
Insights Discovery Leadership Assessment

Culturally relevant focused content

1 Hour One-on-One Executive Coaching

Mentorship by powerful Latina executives

Alumnae network of 3,200+ powerful Mujeres and life-long, continued professional development
SESSION TOPICS
Welcome and Kick Off

Discover Leadership Style & Influence

Develop Personal Brand & Strategic Networks

Utilize Financial Planning Tips & Tools

Achieve Optimal Work - Life Integration

Practice Negotiation

Team Group Presentations

Graduation
All sessions and materials are in English. Based on availability, bilingual (English and Spanish) guest speakers share their experiences, struggles, successes, and lessons learned. Personalized Insights Discovery profiles are available in multiple languages. Insights Discovery executive coaching sessions are available in English, Spanish, and Portuguese (based on availability). If there are any language barriers, please address with the Programs Department (programdept@haceonline.org).
TIME COMMITMENT
Mujeres de HACE participants meet biweekly for programming content, network building, and collaboration in a group project. The estimated time commitment for successful completion of the program is of 34 hours and outlined below:
1 hour of pre-course preparation (orientation session)

18 hours of content (including pre/post surveys)

7 hours of pre-session and group project preparation

1 hour confidential executive coaching session

2 hours of networking events

3 hours of presentations (yours and other groups in your cohort)

2 hours of graduation ceremony
SPRING 2024 SESSION DATES & TIMES
During program sessions, participants will engage in interactive discussions facilitated by Program Leads in cohort-model classrooms. Sessions will feature guest speakers (subject-matter experts) who will share successes, struggles, and lessons learned.
Spring 2024 Program VIRTUAL and EVENING Schedule (biweekly on Wednesdays from 4-7pm CST via Zoom *except for graduation)
Wednesday, March 13, 2024 - Session I - Welcome and Kick-Off
Wednesday, March 27, 2024 - Session II Discover Leadership Style & Influence
Wednesday, April 10, 2024 - Session III: Develop Personal Brand & Strategic Networks
Wednesday, April 24, 2024 - Session IV: Utilize Financial Planning Tips & Tools
Wednesday, May 8, 2024 - Session V: Achieve Optimal Work-Life Integration
Wednesday, May 22, 2024 - Session VI: Practice Negotiation
Wednesday, June 5, 2024 - Session VII: Team Group Project Presentations
*Tuesday, June 25, 2024 - Session VIII: HACE Spring Programs Graduation (from 4:00pm-5:30pm CST via VFairs platform)

SPRING 2024 ATTENDANCE POLICY
Participants should plan to attend all sessions. This is a fast-paced learning environment and the attendance policy allows for one missed session maximum. The Group Presentation does not classify as an excused absence unless there is an emergency.
SPRING 2024 PRICE AND PAYMENT OPTIONS
The Mujeres de HACE program has a tuition cost of $3,795.
Below are payment options. Please review prior to completing an application:
Option #1 (Pay Individually): I understand I will be responsible for paying the program in full. If accepted, below are some options you may want to explore:
Pay in full when accepted.

Employer Tuition Reimbursement: Ask your employer for support! Click here for some tips and a sample letter you can tailor (based on the program information) to send to your supervisor to request professional development funds.

Payment Plans: Under certain circumstances, HACE can provide payment plans. More information about this option will be available when you are accepted into the program.

Click on the "Tuition Assistance" option to request information to be sent to you about available tuition assistance and scholarship opportunities.

*Partial tuition assistance is available for Chicago non-profit professionals courtesy of the MacArthur Foundation.

*Non-Chicago non-profit professionals are still encouraged to apply for other available tuition assistance and scholarship opportunities, which are awarded (based on demonstrated financial need & leadership goals) on a first-come, first-serve basis.



Option #2 (Company Scholarship): My employer is an HACE partner and nominated me for this opportunity & will be covering my tuition.
SPRING 2024 APPLICATION PERIOD
Mujeres de HACE is presented during the Spring and Fall seasons. Applications for the Spring 2024 season are due on February 15, 2024.
FOR MORE PROGRAM INFORMATION
Contact mujeres@haceonline.org or call 312-435-0498.
FOR MORE SPONSORHIP INFORMATION
Contact partners@haceonline.org or call 312-435-0498.
*Sign up for the HACE newsletter to stay alerted of the application process, upcoming programs, events, and resources.
https://haceonline.org/getstarted/
"It was inspiring to be surrounded by other Latinas navigating their professional journey and gain more insight into how I can leverage my skills and cultural background to bring a unique approach to the work that I do."
"The MDH program shifted my perspective in the workplace because it provided information that I was not afforded anywhere else with a lens that I could relate. I loved it so much that I decided to join the board and begin my career transition."
"I completed the Mujeres de HACE leadership program in the Fall of 2020 and since then I have been empowered to take more initiative in my career advancement. I learned to embrace my strengths through the insights test."
SPONSORSHIP
The 2022-2023 cohorts were partially supported by: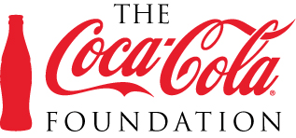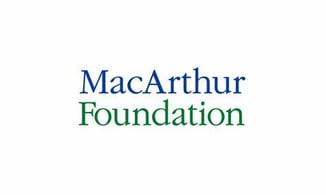 Interested in sponsoring this program? Contact partners@haceonline.org to learn more.