The Mujeres de HACE Program (MdH) is a one-of-a-kind cohort-based leadership program that provides an individualized and culturally relevant curriculum. Since 2008, MDH has been empowering high-potential Latinas to succeed professionally and thrive personally. This has led program participants towards higher levels of career positions and personal growth.

Today, the Mujeres de HACE program has several options for interested participants. Click on each version below to learn more about the participant profile, time commitment, and sessions for each.
MUJERES DE HACE PROGRAM
Our original cohort is designed for Latina Leaders with 0-5 years of professional experience or those with more years of professional experience but have not had culturally-relevant leadership programming.
MUJERES DE HACE ENTREPRENEURS PROGRAM
Latinas are expected to drive the U.S. labor force over the next decade and they lead in the creation of small businesses 6x faster than any other group. This special cohort works with small business owners as they aim to take their business to the next level.
MUJERES DE HACE TECHNOLOGY PROGRAM
Focusing on Latinas in Tech, this cohort focuses on the challenges that women face in industries such as STEM. The program is intended to create a community for Latinas. The program is designed to help equip participants with the tools and resources to be successful in their careers and personal lives.
FOR MORE INFORMATION ABOUT ANY MUJERES DE HACE PROGRAM
Contact mujeres@haceonline.org or call 312-435-0498.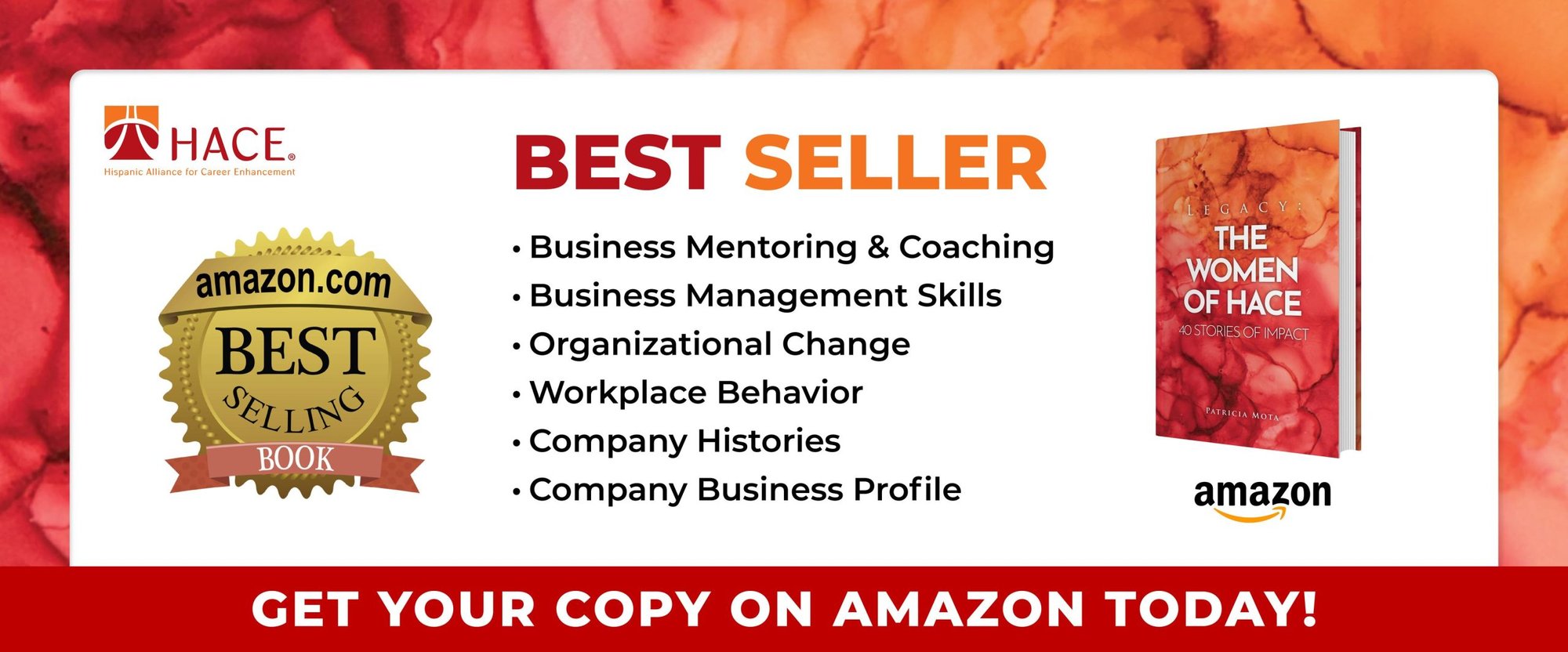 "It was inspiring to be surrounded by other Latinas navigating their professional journey and gain more insight into how I can leverage my skills and cultural background to bring a unique approach to the work that I do."
"The MDH program shifted my perspective in the workplace because it provided information that I was not afforded anywhere else with a lens that I could relate. I loved it so much that I decided to join the board and begin my career transition."
"I completed the Mujeres de HACE Leadership Program in the Fall of 2020 and since then I have been empowered to take more initiative in my career advancement. I learned to embrace my strengths through the insights test."