Throughout its history, HACE has continuously provided scholarships to support student's educational goals. We aim to invest in the Latinx community by awarding scholarships to college students with a drive and passion to further their education and have a passion for community involvement. Supporting education is a crucial part of the HACE mission in helping Latinos succeed in every phase of their careers.
In 2022, in honor of our 40th Anniversary, we are excited to award 40 scholarships to students nationwide! Stay tuned for our scholarship recipient announcement.

Congratulations to this year's scholarship recipients!
Teresa Acosta, Southern Methodist University

Elimelek Acuña, Rice University

Nicholas Anon, Florida State University

Lily Barrios, DePaul University

Arianna Carriel, Barnard College

Ivan Chaidez, Lewis University

Abel Cordova, University of Central Florida

Jennifer Coronel, Northwestern University

Maria Diaz Gonzalez, University of California, Irvine

Ashley Elizarraraz, McHenry County College

Rudiel Fabian, University of California Merced

Jose Florentino, Northeastern Illinois University

Alfredo Garcia Rodriguez, Adler University

Viridiana Hernandez, Keck School of Medicine USC

Jose Herrera, University of Kentucky J. David Rosenberg College of Law

Fabian Lopez, University of Illinois at Urbana-Champaign

Emelia Lopez, Purdue University Northwest

Mateo Lopez, Texas A&M

Jocelyn Mata, California State University Northridge

Elizabeth Meza Torres, University of California, Merced

Myra Ortiz, University of Illinois at Chicago

Serafin Patino, Carleton College

Juliana Perez, SIU

Tania Ramos, University of Illinois at Chicago

Sylvette Ramos-Díaz, UNC - Chapel Hill, Adams School of Dentistry

Cristian Rangel, East Los Angeles College

Javier Retana, University of Wisconsin-Milwaukee

Pedro Rodriguez, UC Berkeley

Larisa Rodriguez, University of California, Berkeley

Brianna Rodriguez, Dominican University

Maritsa Romero, Purdue University

Cynthia Ruiz, Loyola University of Chicago

Diego Saavedra, Washington & Lee University

Arthur Soto, Texas Woman's University

Elizabeth Tapia, University of Southern California

Austin Texas, Graduate student

Sharon Velasquez-Soto, MIT

Tatiana Vera, Columbia University/Teachers College

Alejandro Villasenor, Northern Kentucky University

Terrence Zarate, University of Chicago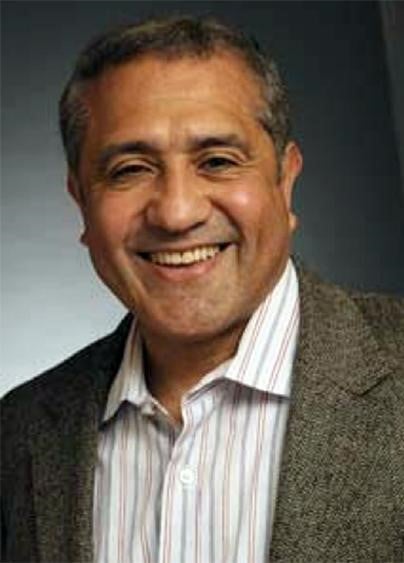 About Dr. Ervin Caraballo
Dr. Caraballo was a driving force in HACE's programming and growing impact on the Latino community. He served on the Board of Directors from 1996 through 2003, provided leadership
and guidance as a member for the 25th anniversary committee in 2007. In 2013, he led HACE's efforts in the research and publication of the HACE/Pulse Survey. In 2015, Vinny helped shape HACE's vision for the future by participating in the Strategic Planning Committee. Above all, he served as a mentor and role model to HACE's current president & CEO, Patricia Mota. He embodied HACE's mission and his leadership, guidance, and presence are greatly missed. His life trajectory and accomplishments truly exemplify that of a great servant leader. In 2017, HACE established a scholarship celebrating Vinny. HACE is proud that his rich legacy will continue to inspire lives for years to come via the HACE Dr. Ervin "Vinny" Caraballo Scholarship Fund.